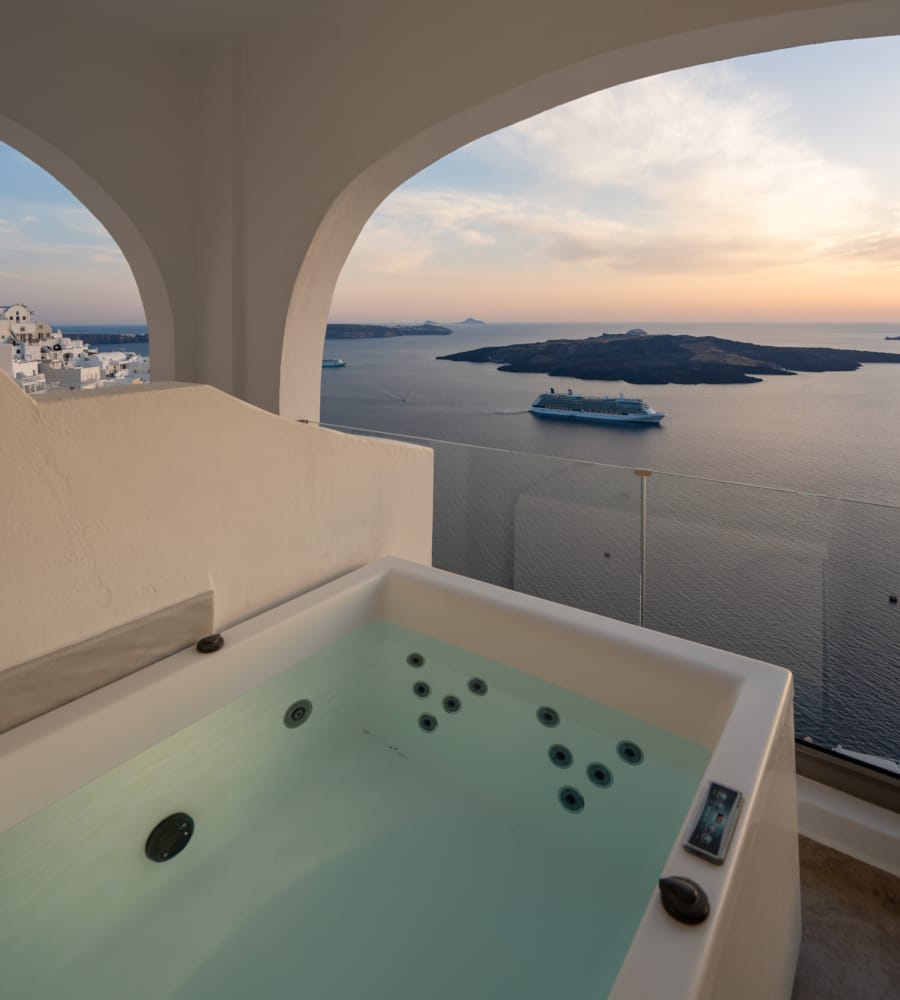 Asha Suites
A wonderful retreat on the island of perfectly blended antitheses
Perched on the bustling capital of Santorini, Fira, luxury boutique Asha Suites encompasses the authentic vibe of the island in an eternal journey of the senses, as Asha stands for Life, Hope and an undeniable feeling of Happiness,
Boasting its privileged location in the very heart of the island, each suite has been designed in perfect alignment with the Cycladic architecture, yet maintaining its unique style of unmatched comfort and relaxation.
Any of the suites you choose, an unmatched view of the Aegean and the volcano is guaranteed.
Close your eyes and imagine a place where the past meets the future in an idyllic blend through modern additions like an outdoor hot tub, always with respect to tradition and nature. Direct views to the caldera and volcano make your heart skip a beat, as you become part of the eternal blue and the glorious sunset.
Welcome to Asha Suites!